2021
VIRTUAL

NATIONAL CONFERENCE ON HEALTH COMMUNICATION, MARKETING AND MEDIA
What Does the Public Really Think? Survey Insights to Enhance Vaccine Communication Strategy and Build Trust in Public Health
Tuesday, August 16, 2021 8:30 - 11:30 AM (EDT)
DESCRIPTION
This three-hour workshop is designed to give you access to the latest public opinion data about vaccination and confidence in public health, and to give you an opportunity to practice incorporating insights from these real-time data into an actionable communication plan you can use when you get back to the office.
In Part I, you will have a chance to see the latest results from the 'Building Trust in Public Health' series at the Harvard Opinion Research Program. This will include surveys from July 2022, as well as earlier, foundational surveys. We will talk together about the broad implications for public health communication strategy.
In Part II, you will work in teams to develop a practical communication plan around vaccination using results of these surveys together with your localized insights. The communication plan will be developed in response to a realistic scenario that will give you a chance to preview issues for the upcoming vaccination season.
Learning Objectives
Learn about the public's evolving motivations for flu and COVID vaccines, including boosters, and the appeal of different message frames
Apply related learnings to inform current and future public communication strategies for vaccination programs, including multi-vaccine clinics and vaccinations at doctors' offices
Increase your confidence turning data into actionable communication practices and strategies 
What to Bring:
Laptop with Wi-Fi access
If you have them, examples of your past vaccination communication materials can be helpful
Prerequisites:
No data experience necessary! (You will like data when you leave….)
Some experience developing core communication plans is useful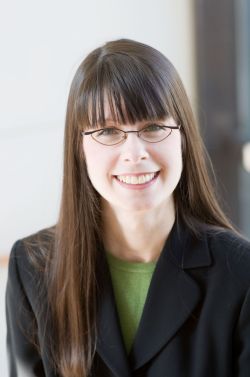 Gillian SteelFisher, PhD MSc (She/Her)