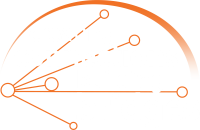 2022 NATIONAL CONFERENCE ON HEALTH COMMUNICATION, MARKETING AND MEDIA
Communicating in a Transformed World: How the Pandemic Ushered in a New Era of Public Health Communications
Tuesday, August 16, 2022 12:30 PM - 1:30 PM (EDT)
OVERVIEW
The unprecedented impact of the global pandemic has literally changed life as we once knew it. Public health communications certainly did not escape the devastating effects of the virus as it quickly exposed hidden weaknesses. For example, the vast amounts of information available to the public and the speed in which it travels effectively stretched the limits of the tried-and-true principles of timely, accurate and credible public health messaging, putting our nation's health at risk.

As a leading expert in health communication – and founder of the National Conference on Health Communication, Marketing and Media –Dr. Bernhardt returns to this important event to discuss what has changed, how we should respond and what the future might hold.
His critical thinking, thoughtful insights and practical solutions to old and new problems will set the stage for an exciting learning experience. You won't want to miss it.